Using FUEL Levels to Describe and Predict Upper Extremity Recovery Post-Stroke
Registered already, but still seeing the enroll prompt? Click here to sign in.
Using FUEL Levels to Describe and Predict Upper Extremity Recovery Post-Stroke
Wednesday, November 9, 2023
7 pm (CT) | 8pm (ET)
$20 | 1.0 Contact Hour, 0.10 CEUs
Educational level: Introductory
Category 1: Occupational Therapy Service Delivery
Category 3: Foundational Knowledge
If you need assistance or accommodations:
please contact us at
Info@AspireOT.
u
s
Occupational therapy professionals working in stroke rehabilitation are often faced with challenges in describing the upper extremity function post-stroke in an manner that supports occupation-based intervention. Novice and seasoned professionals may also face challenges in creating goals that are achievable within the time frames often dictated by a payer source. This course will review the evidence-based Functional Upper Extremity Levels (FUEL Levels) system of classifying, describing, and predicting motor recovery post stroke. Professionals will explore opportunities to use the FUEL system to promote the engagement of the impaired upper extremity in client-centered and occupation-based intervention at all levels and stages of recovery.

Target Audience: Occupational therapists, occupational therapy assistants, occupational therapy students


This occupational therapy continuing education course uses the following instructional methods: visual aides (ie slides), discussion board, guided note taking, and learning, and practice opportunities.


Content disclosure: This course does not exclusively focus on any specific product or service.

Presented by:
Melissa Kimmerling EdD, MOT, OTR/L,
BENEFITS OF THIS COURSE: After completing this course participants will be able to:

Describe the FUEL level classification system. .
Describe how the FUEL tool can be used in both top-down and bottom-up evaluation approaches
List occupation-based treatment ideas for each FUEL level.

Aspire OT is an AOTA Approved Provider of professional development.
Course approval ID# 07870
This Distance Learning-Interactive course is offered at 0.10CEUs (Introductory level, OT Service Delivery, Foundational Knowledge)
The assignment of AOTA CEUs does not imply endorsement of specific course content, products, or clinical procedures by AOTA.
What OTs and OTAs are saying about Aspire OT's courses
"Thanks for another fantastic class!!! I wish I physically worked with both of you! You have reignited my passion for OT services!!!"
OTA Course Participant for OT's Role in Treating Chronic Pain
I will be honest...... I totally took the course for the CE's as I had paid for the yearly membership recently. I really did not expect it to be as informative and impactful of a 1 hour course as it was! I was VERY IMPRESSED and feel as if I gained some very valuable knowledge!
OTA Course Participant for What is OT? Nailing Your Occupational Therapy Elevator Speech
"It was fascinating! I loved it! Very understandable and relatable. I feel like I can apply it in areas to most of my caseload even if the focus of care is not mental health related."
OT Course Participant for OT & Mental Health: Applying the Practice Framework From the Lived Experience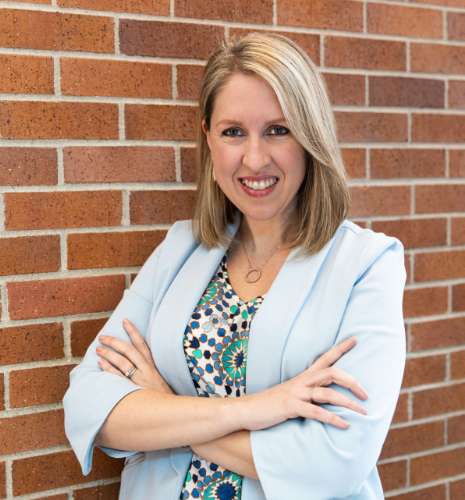 Melissa Kimmerling EdD, MOT, OTR/L,
Aspire OT Instructor


Dr. Melissa Kimmerling EdD, MOT, OTR/L is the Program Director for the Master of Occupational Therapy Program at NMC. Dr. Kimmerling has clinical experience in acute care, rehabilitation, skilled nursing, outpatient, and home health. She is the elected Vice President of Policy and Advocacy for the Nebraska Occupational Therapy Association (NBCOT). Dr. Kimmerling serves as the Ambassador from the State of Nebraska to the National Board for Certification in Occupational Therapy (NBCOT). Dr. Kimmerling has presented her practice research locally, regionally, and nationally and has also been a speaker for community-based organizations. Dr. Kimmerling holds her Master's Degree in Occupational Therapy and her Doctorate in Health Professions Education from the College of Saint Mary. Dr. Kimmerling spent three years in full time academic appointment for College of Saint Mary prior to moving into the consulting role and then Program Director role for NMC, where she has been since 2014. Dr. Kimmerling is also certified in LSVT-BIG Parkinson's Protocol, certified and licensed in Physical Agent Modalities, and Certified in Kinesiotaping. She is the mother to a child with autism.

DISCLOSURES

Financial: Melissa is compensated as an Aspire OT instructor.
Non Financial: Vera does not have any non-financial disclosures.
Purchase a subscription for only $49 more to have this course and 24.5 hours of additional CEs!
0 - 7 minutes

8-17 minutes


18-35 minutes

36-50 minutes

51-55 minutes

56-60 minutes


Introduction and Objectives

Review of FUEL Levels and related evidence, Credit to creators of FUEL

Case Examples- All FUEL Levels

Participant case study activity

Case study discussion

Questions/Wrap-up
In order to receive the certificate of completion, participants must meet ALL of the following criteria:
Payment of the course in full

Attend webinar in its entirety

Complete Attestation of Attendance
View course videos in entirety

Pass the course exam with a score of 70% or greater

Complete the Post Course Evaluation
Please note that no credit or certificate will be issued unless all criteria is met. Partial credit will not be issued.
Live Courses and Webinars
Learner cancellations:
In the event that the learner requests to cancel or is unable to attend a course, a refund for the total paid for the course will be granted if Aspire OT is notified via email at
[email protected]
within 10 business days prior to date of the scheduled course, minus a non-refundable registration fee of 25% of registration price. If the learner provides notification of cancellation less then 10 business days prior to the scheduled course, the learner will be offered the opportunity to attend the same webinar on an alternate date or enrollment in the recorded on-demand version of that webinar, instead of a refund.
No refunds will be issued after a course has been attended for more than 30 minutes. Partial credit will not be issued.


Provider cancellations:
In the event of inclement weather or other event resulting in the inability for a live course to be provided within the scheduled time, learners will be offered an alternate date or a full refund for registration paid.
On-Demand web Courses
Web courses will remain available to learners for 1 year. No refunds will be available for web courses that have been attended or viewed for greater than 30 minutes. In the event of a refund, the learner will be unenrolled in the course immediately upon issuance of a refund. No refunds will be issued for any course in which a certificate has been issued.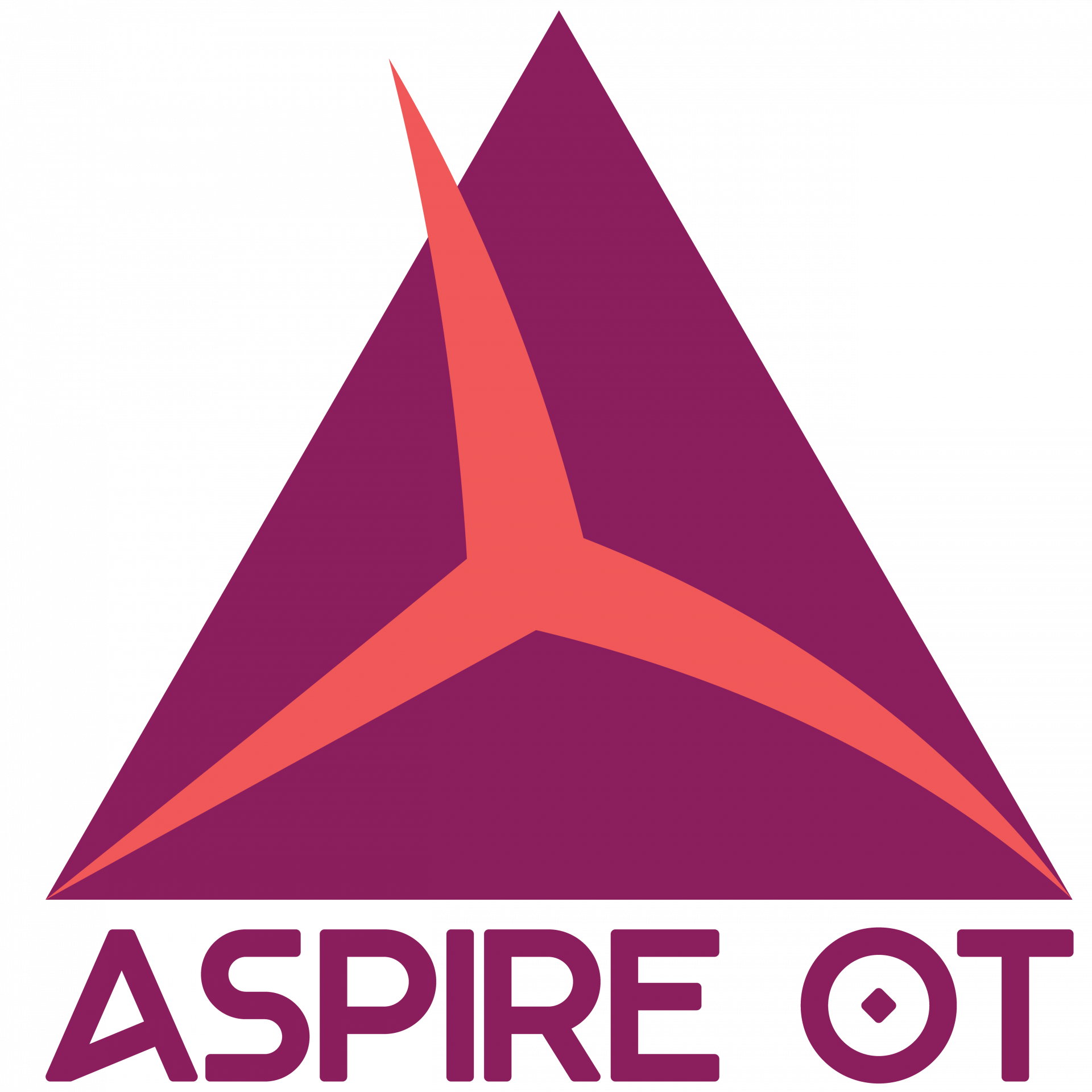 This course is being offered by Aspire OT.