Question, Persuade, Refer (QPR) Suicide Prevention Training
This course is free for TNOTA members.
Question, Persuade, Refer (QPR) Suicide Prevention Training


Thursday, October 20, 2022
6 pm (Central)
7 pm (Eastern)

$40 (Free for TNOTA Members)
2 Contact Hours
This course is created by the Tennessee Occupational Therapy Association.
If you need assistance or accommodations, please contact us at
Info@AspireOT.us
Due to limitations by the QPR Institute, this course is limited to 35 participants. TNOTA is planning additional trainings throughout the year.
Please note this section contains important information and should be reviewed by all registrants.

QPR is a suicide prevention training that will equip the everyday person with the knowledge of Signs of depression, how to ask someone if they are having thoughts of suicide, how to persuade an individual to seek help, and how to refer someone to resources available. You will learn what a Safety Plan looks like and how to create one.

Two hours of suicide prevention are required for occupational therapist licensure in TN beginning in January 2020.

This session will not be recorded (see below).
All participants must have their cameras turned on.

This session is presented in partnership with QPR institute. QPR Institute does not allow for any recording of any part of the QPR Training. The reason for this is because the topic of suicide is quite a sensitive one. Suicide can be triggering for individuals in the audience. Instructors are responsible for the safety, physical and emotional, of the participants. When conducting a live training, the Instructor is able to visually scan the audience and look for any sign of distress in the participants. If an Instructor notices anything, they are able to follow up with that individual on the spot immediately. We have conducted in person trainings where individuals have left the room during the training because they were emotionally triggered and could not finish the course. Only recently did QPR Institute allow for the training to be conducted virtually, and even virtually, there are very strict guidelines we must adhere to, otherwise we are in jeopardy of losing our credentials. For example, even virtually, there must be two Instructors, one to teach the curriculum and the other to monitor the participants and the chat box to offer assistance to anyone they think may be in distress. And it is for these reasons, the QPR can not be recorded-it's to ensure the safety of the participants."

Presented by: Kaylin Flamm Lawrence
After the course, learners will be able to:
Demonstrate an understanding of occupational therapy's role in suicide prevention.

Articulate the basic tenets of QPR (question, persuade, refer) method.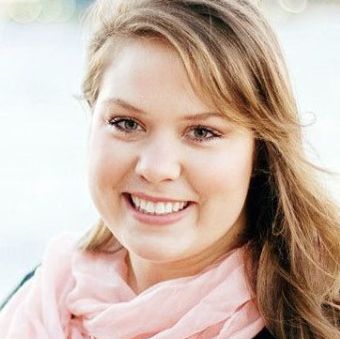 Kaylin Flamm Lawrence

TNOTA Guest Instruct
or


Kaylin attended the University of Southern Indiana where she earned her bachelor's degree in Health Services with a concentration as an Occupational Therapy Assistant. She then worked as a neurorehabilitation Occupational Therapy Assistant and a Domestic Violence and Sexual Assault Advocate in Florida. After 3 years, Kaylin moved to Nashville, TN to complete her master's degree in Occupational Therapy at Belmont University's MSOT Bridge Program. She continued her work with survivors of domestic and sexual assault during this time and became the first Occupational Therapy intern with the Mental Health Court of Rutherford County. Upon completion of graduate school, Kaylin accepted a position with the Recovery Court program as a Mental Health Court case manager while also providing OT services. Through this avenue, Kaylin was able to advocate for a full time OT position serving all of the Recovery Courts in Rutherford County. This was the first OT position of its kind in the country. Kaylin now works at Harmony Health Medical, an integrative behavioral health practice focusing on holistic care. She is developing their first OT program and providing group and individual services among a collaborative team. She is also an Adjunct Professor at South College and the Mental Health Chair of the Tennessee Board of Occupational Therapy.



In order to receive the certificate of completion, participants must meet ALL of the following criteria:
Complete payment or TNOTA membership log in for course enrollment

Attend the live webinar for the full duration

Complete the Attendance Attestation exam with a 100% score

Pass the course exam with a score of 80% or greater

Complete the Post Course Evaluation
Please note that no credit or certificate will be issued unless all criteria is met. Partial credit will not be issued.
Live Courses and Webinars
Learner cancellations:
In the event that the learner requests to cancel or is unable to attend a course, a refund for the total paid for the course will be granted if Aspire OT is notified via email at info@aspireot.us within 10 business days prior to date of the scheduled course, minus a non-refundable registration fee of 25% of registration price. If the learner provides notification of cancellation less then 10 business days prior to the scheduled course, the learner will be offered the opportunity to attend the same webinar on an alternate date or enrollment in the recorded on-demand version of that webinar, instead of a refund.
No refunds will be issued after a course has been attended for more than 30 minutes. Partial credit will not be issued.


Provider cancellations:
In the event of inclement weather or other event resulting in the inability for a live course to be provided within the scheduled time, learners will be offered an alternate date or a full refund for registration paid.
On-Demand web Courses
Web courses will remain available to learners for 1 year. No refunds will be available for web courses that have been attended or viewed for greater than 30 minutes. In the event of a refund, the learner will be unenrolled in the course immediately upon issuance of a refund. No refunds will be issued for any course in which a certificate has been issued.

This course is being offered as part of Aspire OT's State Association Partnership Program. This course is free for TNOTA Members.