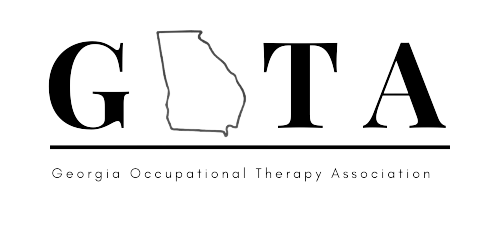 Ethics for the Georgia Occupational Therapy Practitioner
Registered already, but still seeing the enroll prompt? Click here to sign in.
Ethics for the Georgia Occupational Therapy Practitioner
Self-paced
$30 ($10 for GOTA Members)
2 Contact Hours
This course is created by the Georgia Occupational Therapy Association.
If you need assistance or accommodations, please contact us at
[email protected]
Coverage of key ethical and jurisprudence topics will be discussed, including ethical concepts from the Occupational Therapy Code of Ethics, ethical decision making, and application during case examples.
Target Audience: Occupational therapists, occupational therapy assistants, occupational therapy students
Presented by:
Jennifer Boyette, MOT, OTR, CHT, CEAS III, PhD
Jennifer Allison, OTD, OTR/L, BCMH, CCAP;
Ruth Bourque, OT
Frederica Kennedy OTR/L, OTD CAS
Amy Shaffer, Ed.D, COTA/L
After completion of this occupational therapy continuing education course, participants will be able to:
Determine ethics, morals, values, and laws
Determine how and why ethical decisions are made
Explore theories on ethics
Investigate how occupational therapy practitioners make the right decisions

Jennifer Boyette, MOT, OTR, CHT, CEAS III, PhD

GOTA Guest Instruct
or


Jennifer Boyette has a clinical background as an occupational therapist and Certified Hand Therapist with specialization in industrial injury prevention, high trauma upper extremity rehabilitation and workers' compensation program development. Jennifer received her undergraduate degree through the University of Houston and a Master's in Occupational Therapy from Texas Woman's University in the Houston Medical Center. In 2007 she became a Certified Hand Therapist; completed a Doctorate in Health Care Administration in 2010; and became a Level III Certified Ergonomic Assessment Specialist in 2016.

Jennifer is Regional President with US Physical Therapy, a national publicly-traded physical and occupational outpatient provider. She has served as an adjunct professor with Brenau University for nearly 10 years with the primary role of research thesis advisor. Her research includes both occupational and industrial medicine and professional reasoning in the therapeutic relationships between hand therapists and their patients.

She recently published an article in the Journal of Hand Therapy entitled, "A Scoping Review of the Use of Exercise-Based Upper Extremity Injury Prevention Programs for Industrial Workers."

Jennifer was raised in Texas where she lived in Houston for 30 years, but now lives in Atlanta, GA with her husband and 2 sons.




In order to receive the certificate of completion, participants must meet ALL of the following criteria:
Complete payment or GOTA membership log in for course enrollment

View all course videos for the full duration

Pass the course exam with a score of 80% or greater
Please note that no credit or certificate will be issued unless all criteria is met. Partial credit will not be issued.
Live Courses and Webinars
Learner cancellations:
In the event that the learner requests to cancel or is unable to attend a course, a refund for the total paid for the course will be granted if Aspire OT is notified via email at
[email protected]
within 10 business days prior to date of the scheduled course, minus a non-refundable registration fee of 25% of registration price. If the learner provides notification of cancellation less then 10 business days prior to the scheduled course, the learner will be offered the opportunity to attend the same webinar on an alternate date or enrollment in the recorded on-demand version of that webinar, instead of a refund.
No refunds will be issued after a course has been attended for more than 30 minutes. Partial credit will not be issued.


Provider cancellations:
In the event of inclement weather or other event resulting in the inability for a live course to be provided within the scheduled time, learners will be offered an alternate date or a full refund for registration paid.
On-Demand web Courses
Web courses will remain available to learners for 1 year. No refunds will be available for web courses that have been attended or viewed for greater than 30 minutes. In the event of a refund, the learner will be unenrolled in the course immediately upon issuance of a refund. No refunds will be issued for any course in which a certificate has been issued.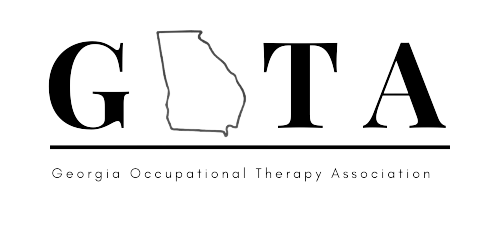 This occupational therapy continuing education course is being offered as part of Aspire OT's State Association Partnership Program.