In my journey as an OTA, I have found myself excited about taking CE courses. Sometimes I was excited because I loved the topic. Maybe other times, I couldn't wait to meet someone new at the course. Let's face it. I love to network to talk and get to know other OT practitioners.
Despite that, there have also been those times earlier in my career that finding and taking CE courses was more like a chore and something I wanted to just get through so I could check off those requirements.
Why did I feel like it was such a chore during those times? What changed to make me more excited at other times? In reflection, I really feel that when it felt like a chore because I didn't seek out courses that would be a good fit in one way or another for me at the time. It was a mismatch.
Continuing education plays a pivotal role in expanding our knowledge and enhancing our skills in the field of occupational therapy. Let's explore some factors that can help you in selecting the most beneficial continuing education courses and ensure the right fit! This can lead to no more boring, irrelevant courses to sit through!! Yay!


Join me as we unravel the secrets to enjoying CEs again.
Here are our top things to consider:
Is the course focused on occupational therapy?

What are the instructor's qualifications and experience?

Is the course evidence-based?

What approvals does the course have?

Does the courses format and accessibility meet your needs?

Is the course focused on occupational therapy?

What do the course reviews and recommendations say?

What is the cost and value of the course?

Is continued support and/or resources offered as part of the course?

What are your goals for seeking out courses or professional development?

Are there networking opportunities in the course?
Is the course focused on occupational therapy?

Imagine finding yourself at a course that promises to improve your skills but ends up being completely unrelated to occupational therapy. The course isn't even taught by an OT or OTA. It's a situation many of us have found ourselves in. I once ended up in a course about the shoulder that was taught by a massage therapist. This was early in my career. I really did not learn much that was applicable in my practice.

To avoid such pitfalls, ensure the courses you choose are specifically tailored to our profession. You can check the following things to help you with this:
Is the course being taught by an instructor that is an OT practitioner?
Are the learning objectives consistent with our scope of practice and professional language?
Does the description mention occupational therapy specifically including how the course is relevant to OT practitioners or occupational engagement?
You never have to ask this question this about an Aspire OT course because we are Just for OT!
All of our courses
have OTs and OTAs as instructors. Aspire OT created courses always focus on ways to support current and future OTs and OTAs to feel more empowered and satisfied in serving others through occupational therapy.
What are the instructor's qualifications and experience?

We all know that learning from someone who has been there and done that makes a significant difference. When selecting a course, delve into the instructor's background. Review any information about the instructor and ask yourself:
Does this individual possess practical, real-world experience in the subject matter?
·Based on what you know about them, do you feel that they will be able to provide relatable examples that you can apply directly to your practice?
Remember, learning becomes more engaging and impactful when we can connect theory to practice. Aspire OT seeks out instructors that have the same mission we do! Every one of our instructors are excited to teach and pass on the same things that have worked for them in their occupational therapy practice.
Stop by and meet them now!


Is the course evidence-based?
Evidence-based practice forms the backbone of occupational therapy, so it's crucial to ensure that the courses we choose align with this principle. Look for courses that emphasize evidence-based approaches and provide references to research studies, foundational OT documents, or practice guidelines.


Ask yourself:
Does the course description demonstrate a commitment to incorporating evidence into the curriculum?
Are you able to review a reference list before enrolling in the course?
Are there references or studies mentioned in the course description or sales page?
Remember, staying up-to-date with the latest research ensures that we deliver the best possible care to our clients.


Evidence is a part of all of our courses here at Aspire OT. We review each course to ensure that relevant research, OT documents, and/or practice guidelines are included. You can also rest assured that the references utilized are the most current.

What approvals does the course have?
Navigating the world of continuing education in occupational therapy can be daunting, with different states and organizations having varying requirements. States and organizations can use different language related to occupational therapy CEs such as contact hours, PDUs, and CEUs. Take the time to familiarize yourself with the approvals and requirements specific to your state, NBCOT, and professional credentials.
We actually have a blog to help with this part!
Ask yourself:
Does this course fulfill the necessary criteria for license renewal or accreditation?
Are the credits applicable to the organizations you have current credentials with?
Understanding the approval process ensures that your efforts yield tangible results. All of the courses created by Aspire OT are AOTA Approved CEs. When choosing a course from one of our state OT association partners, you will be taking a course created by a state OT association which is recognized by NBCOT and some states.

Does the courses format and accessibility meet your needs?
Consider the format of the course and whether it suits your learning style and schedule. Some courses may be offered in-person, while others are available online. Online courses provide the flexibility to learn at your own pace and convenience. Additionally, check if the course materials are easily accessible and user-friendly, as this can significantly impact your learning experience.

Ask yourself:
What format do I prefer and does this course use that format?
Do I have an specific accessibility needs? Does this course accommodate those?
What handouts or resources are offered?
Aspire OT offers both
webinars
and self-paced courses in our course library for individual purchase as well as in our
Just for OT 12 month subscription
. We welcome any accessibility requests if any component of a course does not meet your needs.


What do the course reviews and recommendations say?


Before enrolling in a course, reach out to those occupational therapy folks you know and ask if they have any recommendations for courses or companies that tend to offer great courses. Take the time to read reviews when you are shopping around and reviewing possible courses. Hearing about others' experiences with a particular course can provide valuable insights into its quality, relevance, and effectiveness. Look for testimonials or feedback from previous participants to gauge their satisfaction with the course.
Aspire OT includes reviews for each of its courses
. We are also always reviewing customer reviews and feedback to find ways that your experience can be improved! We have updated course materials, offered larger text on slide handouts, and moved the handout access within the course, just to name a few. All because YOU told us what you wanted!


What is the cost and value of the course?
Consider the cost of the course in relation to the value it provides. While it's important to invest in quality education, it's also crucial to ensure the course offers a reasonable return on investment. Evaluate the course content, instructor expertise, and potential impact on your OT practice to determine if the cost aligns with the value you expect to receive related to your occupational therapy practice.
Find out if the course offers any ongoing support or additional resources beyond the course duration. It can be most helpful with your efforts to increase your knowledge or skill in a certain area isn't just a one course and done approach. It is helpful to view it as an ongoing process, and having access to supplementary materials, discussion forums, or mentorship opportunities can enhance your learning journey and allow for further growth even after the course has ended.
Aspire OT offers one on one coaching to help you apply any concept to your practice including those found in our courses. While coaching is an additional (but affordable!) cost, it actually allows you to choose when this additional support may be helpful, so it fits into your budget and your calendar.
We also offer discussion boards with our Aspire OT occupational therapy CE courses so that you can ask questions, leave comments, and learn even more from other OT practitioners.

What are your goals for seeking out courses or professional development?


Take a moment to reflect on your personal and professional goals. You want to make sure the courses you choose are getting you where you want to go in your occupational therapy career.
Here are some helpful questions to consider:
What areas do you feel the need to strengthen or expand your knowledge in?
Are there specific skills you aspire to acquire?
Will this course provide the knowledge or skills I seek?
How will the course contribute to my professional growth or plan?
Are you considering a change in practice area? Does this course support that?
By identifying your objectives, you can make informed decisions and select courses that will have a meaningful impact on your journey. Having trouble knowing what your goals are? We totally understand. I have been there myself. Kim and I began our
Just for OT coaching
to help support other OT practitioners (or students) in clarifying and determining the goals that feel right for their journey.


Are there networking opportunities in the course?
Continuing education courses can provide valuable networking opportunities. Look for courses that facilitate interaction and collaboration with other OTs and OTAs. I have to tell you that engaging with occupational therapy practitioners and students not only allows me to exchange ideas, share experiences, and build a supportive network. It makes me MORE excited and inspired by our profession and those in it. It is one of the biggest ways that I can re-energize myself and my OT practice.
Aspire OT builds time into each webinar for you to share your thoughts, ideas, experiences, and questions related to the course! Kim and I love when the audience engages with us and the instructors to bring even MORE ideas to the table related to the topic of course. We even make sure this can still happen in our self-paced courses with our discussion boards!

Conclusion

Continuing education plays a vital role in the professional development of occupational therapists and occupational therapy assistants. By focusing on occupational therapy-specific courses taught by experienced instructors, emphasizing evidence-based content, understanding your goals, and ensuring the necessary approvals, you can make informed decisions when selecting continuing education courses. Investing in courses that cater to your unique challenges and goals will not only enhance your knowledge and skills but also contribute to your overall growth towards your OT dreams.
Written by: Kimberly Breeden, MS, OTR/L
Founding Partner of Aspire OT
Light your OT fire with courses to improve your practice!
\Learnworlds\Codeneurons\Pages\ZoneRenderers\CourseCards
ASPIRE OT SUBSCRIPTION
The only CE subscription made just for OTs!
With Aspire OT's subscription, OTs OTAs and occupational therapy students have access to high-quality CEs that won't break the bank. With 22 hours of CE content, live monthly webinars, self-paced courses and more OT-focused content, our subscription was created JUST FOR OT professionals.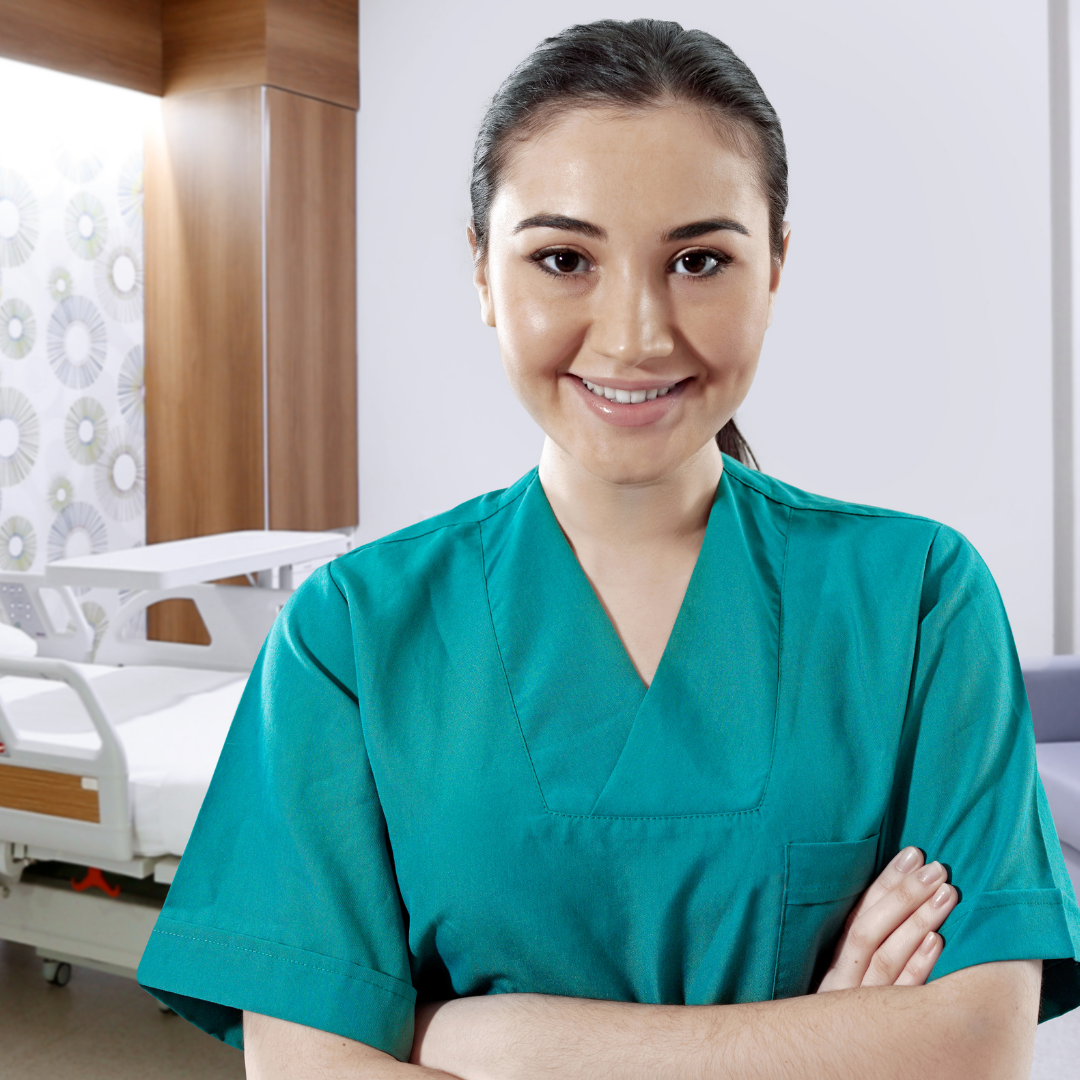 Coaching, JUST for OT Practitioners
Looking for inspiration in your own practice as an OT or OTA?
Are you a new grad OT or OTA and not sure where to start in your own practice?
Aspire OT Coaching is here to help you. Let Kim and Niccole share their experiences in clinical and professional practice to help you achieve your OT goals.
Don't Miss A Thing!
Follow us on social media to stay up to date on all of our latest postings.