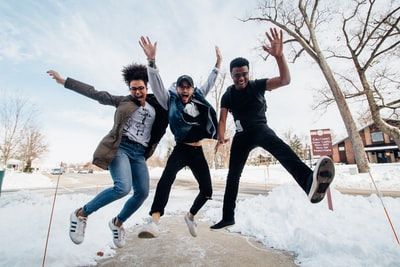 Attending my first live conference in almost 2 years was an amazing experience. The Tennessee Occupational Therapy Association 2021 Annual Conference provided a much needed opportunity to reconnect with occupational therapy practitioners and fuel my passion for my profession. It was obvious that I was not the only one who was recharged by the conversations, presentations, and information. Today, I returned to treating in home health with a renewed dedication and focus.
This led me to think about why Niccole and I started Aspire OT. We wanted to bring the same excitement, passion, and connection to practitioners right where they are, to help them stay energized in the time between gatherings and to reach those who aren't able to attend conferences and events. Until recently our efforts at Aspire OT have been directed to an audience or group through our courses, articles, blogs, social media, and interviews.
Niccole and I are beyond excited to offer coaching for occupational therapy practitioners. The opportunity to work with occupational therapists, occupational therapy assistants, and occupational therapy students 1:1 in a professional capacity has been a goal for Niccole and I for some time. We are often asked by others how we have been able to create change in our profession and advocate for occupational therapy. We are always eager to share so we can help others, but it is difficult to answer in a short format. Both Niccole and I have had different journeys professionally and in leadership despite the fact that we have been professional partners now for almost 7 years.
For me, the answer is not as simple as a behavior pattern or philosophy or even approach. It boils down to not being afraid to fail, taking responsibility for my failures, being willing to learn from them and understanding that my weaknesses can help me succeed as equally as my strengths.
I asked Niccole for her perspective and this is what she said:
"I am most excited that Aspire OT's new coaching services creates such a safe place for other OTs, OTAs, and future OT practitioners to come and work on the goals or problems that are important to them. I won't lie. It does trigger some imposter syndrome for me. Who am I really to help anyone? Yet, I know that through learning about my mistakes and experiences (good and bad!) someone else might navigate a situation easier and with exciting results. It is not about being special or important; it is about being human. We crave connection and support and that is what Kim and I hope to create for others!" Niccole Rowe, BA, COTA/L, Founding Partner Aspire OT
Despite our different experiences, Niccole and I share the same belief that it is our occupational therapy training that has contributed to most of our success. Our philosophy when speaking to other OT practitioners is summed up in the phrase "if we can do it, so can you!". We are eager to begin this new endeavor as we work to help other practitioners connect, refocus and rekindle their passion by supporting them to achieve their goals and overcome the challenges they face. We can better do this by also sharing our knowledge and experiences, the good and the bad.

Kimberly Breeden, MS, OTR/L
Founding Partner, Aspire OT