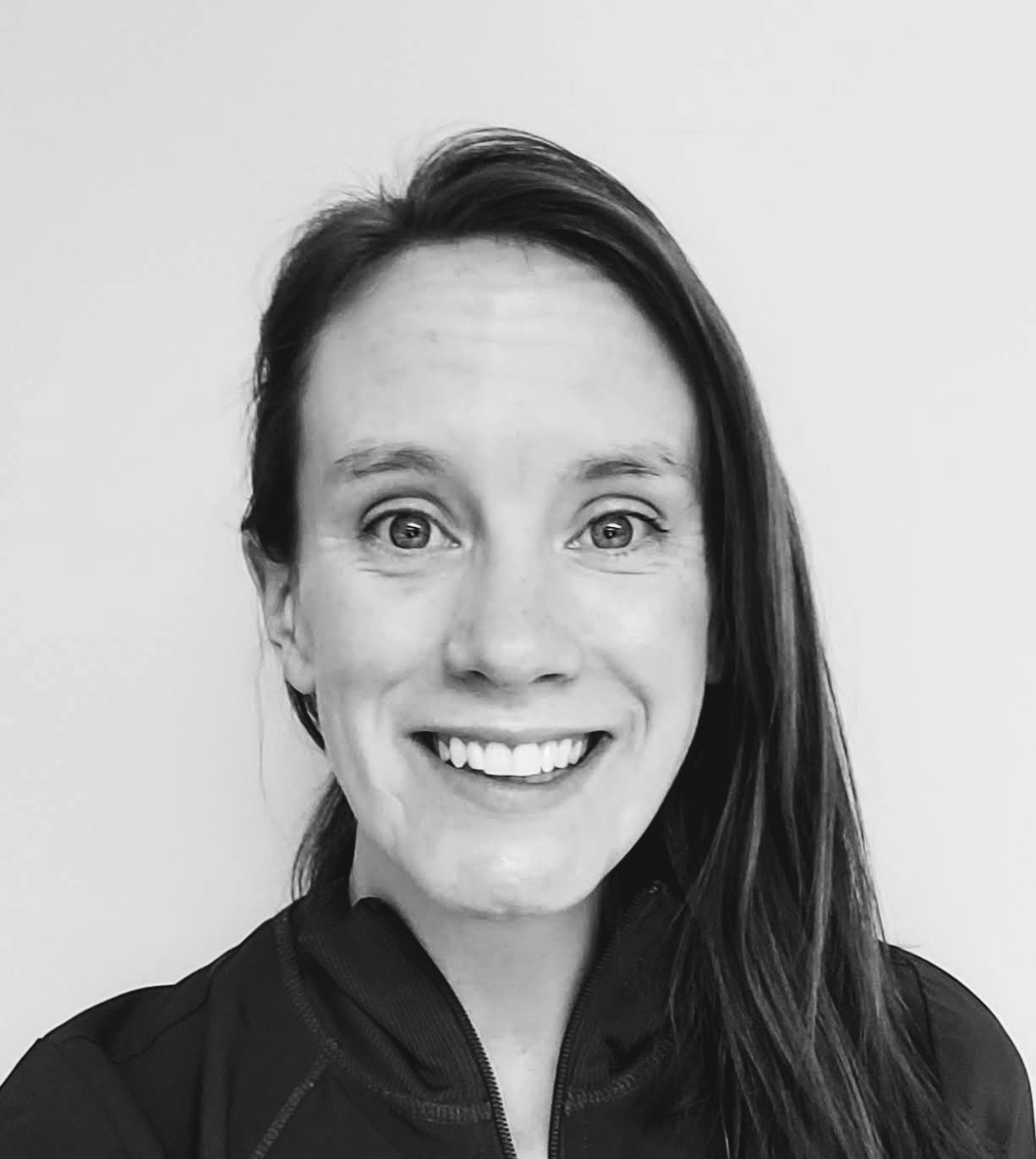 Welcome to guest blogger:

Leah Muntges, OTR/L, SCLV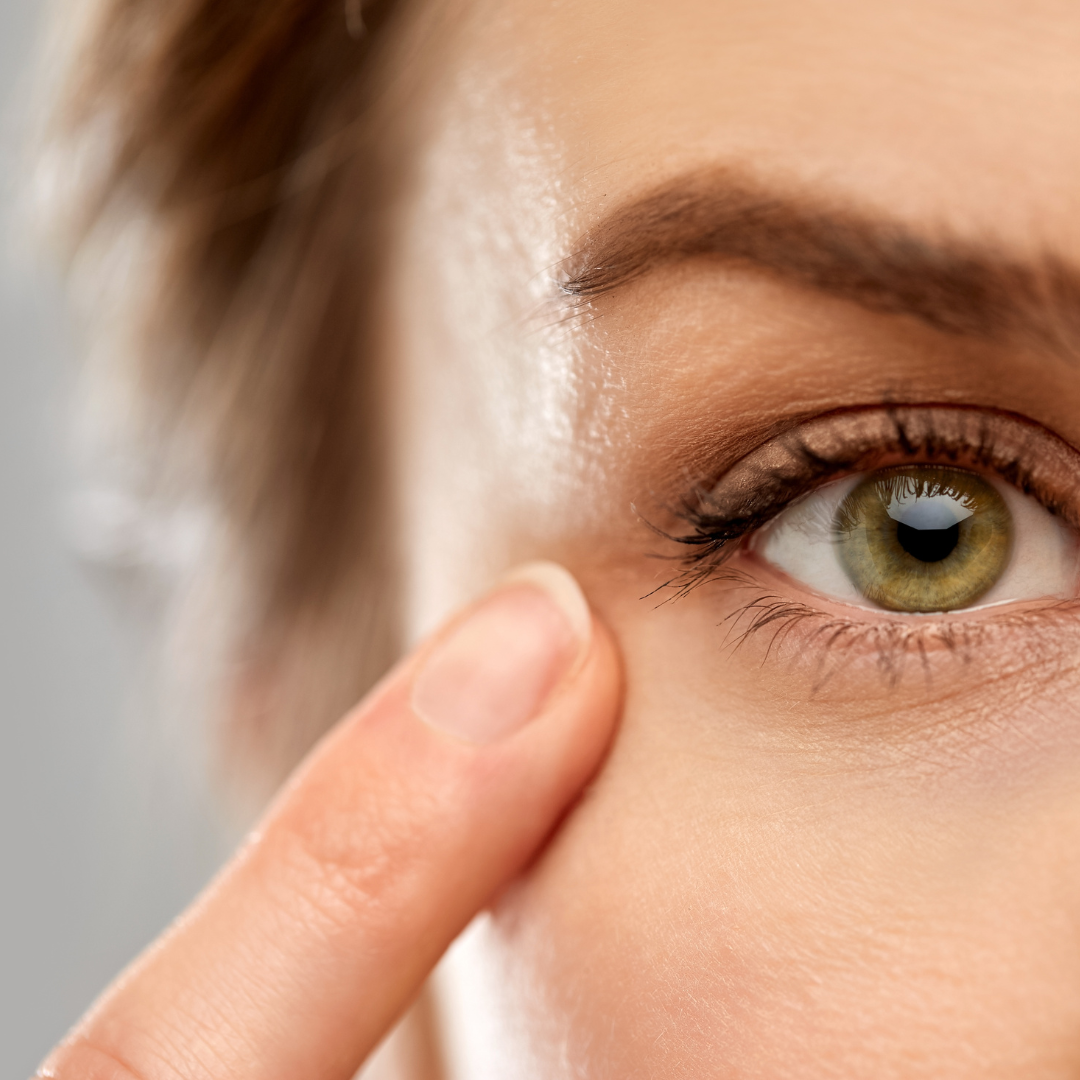 Aspire OT is always excited to celebrate OTs, OTAs, and students who make an impact. Leah Muntges, OTR/L, SCLV works in low vision rehabilitation and is assisting with Vision 2023 Denver conference. She took some time to talk to us about low vision and this exciting conference.


I first encountered low vision rehabilitation in 2015 while working as an occupational therapist in an inpatient rehabilitation unit. It was my first time on a non-specialized unit, where we treated medically complex patients with various diagnoses that I had not encountered before. Many patients had complicated visual deficits resulting from traumatic injury or comorbid progressive eye diseases like diabetic retinopathy, which affected their daily functioning.

Being a curious person, passionate about providing excellent patient care, I recognized the gap in my OT practice and decided to pursue a Low Vision Rehabilitation Graduate Certificate at the University of Alabama at Birmingham. This unexpected journey was coupled with an opportunity to join the low-vision team at the UCHealth Sue Anschutz-Rodgers Eye Center, which allowed me to deepen my knowledge and skills in this field. Being a part of this low vision team had an immeasurable impact on my professional career, and it greatly informed my perspective on the role of OT as part of a larger matrix of care in low vision rehabilitation. OT practitioners ensure that clients adapt to vision loss and effectively use their residual vision to participate in meaningful daily activities. Enhancing activity performance through optical and non-optical strategies is important, but it's also crucial to understand when to collaborate with and refer clients to other members of the low vision network. Teaming with low vision specialists in the clinic taught me how each discipline contributes to the bigger picture of comprehensive care.



Key players in low vision rehabilitation include low vision specialists (optometry and ophthalmology), orientation and mobility specialists, social workers, vocational rehabilitation counselors, teachers of students with visual impairments (TVI), neuro-optometrists, and more. I am proud to be part of the committee for Vision 2023, which seeks to bring all these professionals together. This multidisciplinary, international conference brings together professionals and researchers working to improve the lives of people with visual impairment or blindness. The theme for this conference is "Low Vision Rehabilitation Across the Life Span," and it will include presentations relevant to low vision providers and practitioners working with infants to seniors. I hope OT practitioners will join us to learn more about low vision conditions, treatment, and advances in research.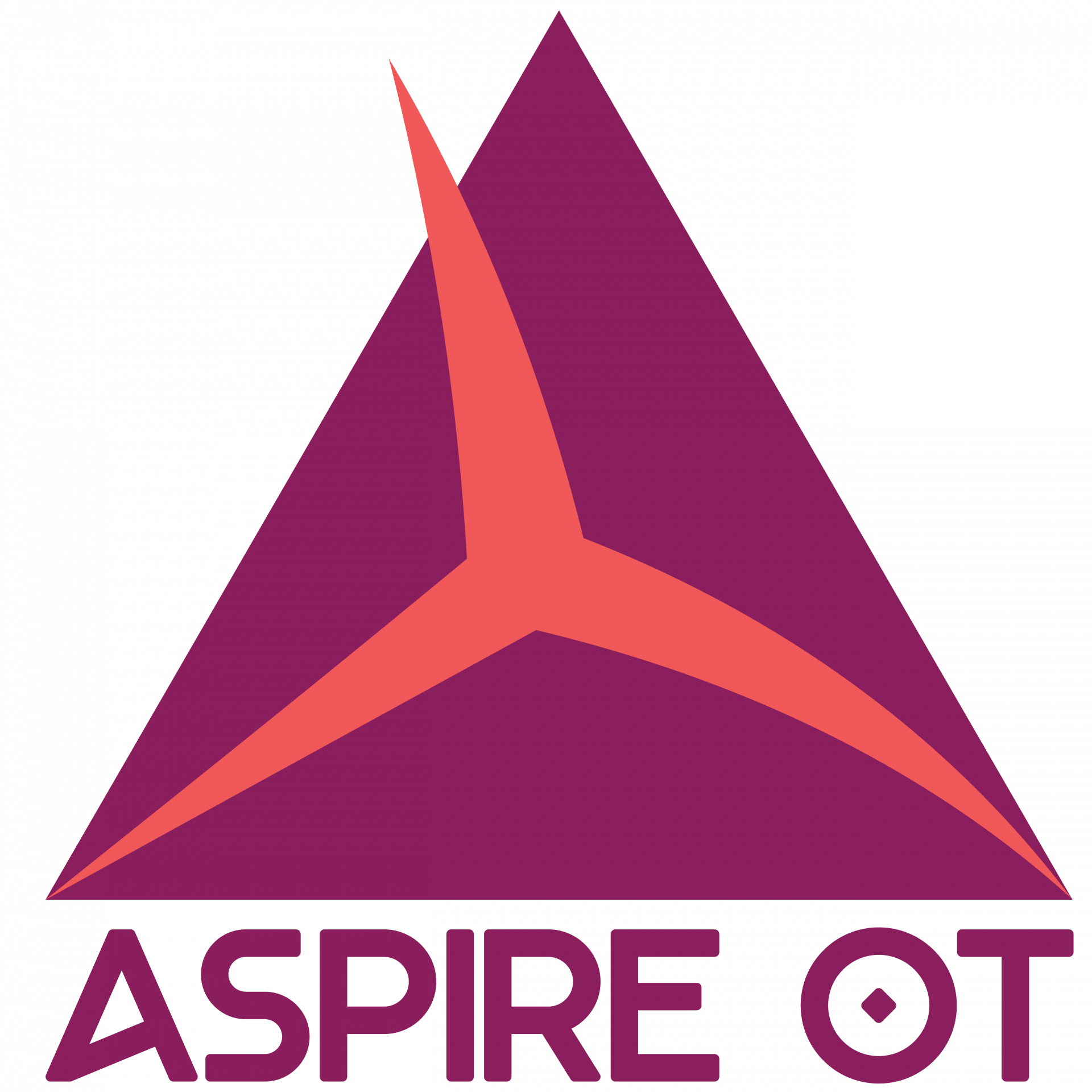 Aspire OT is proud to be an AOTA co-sponsor for this conference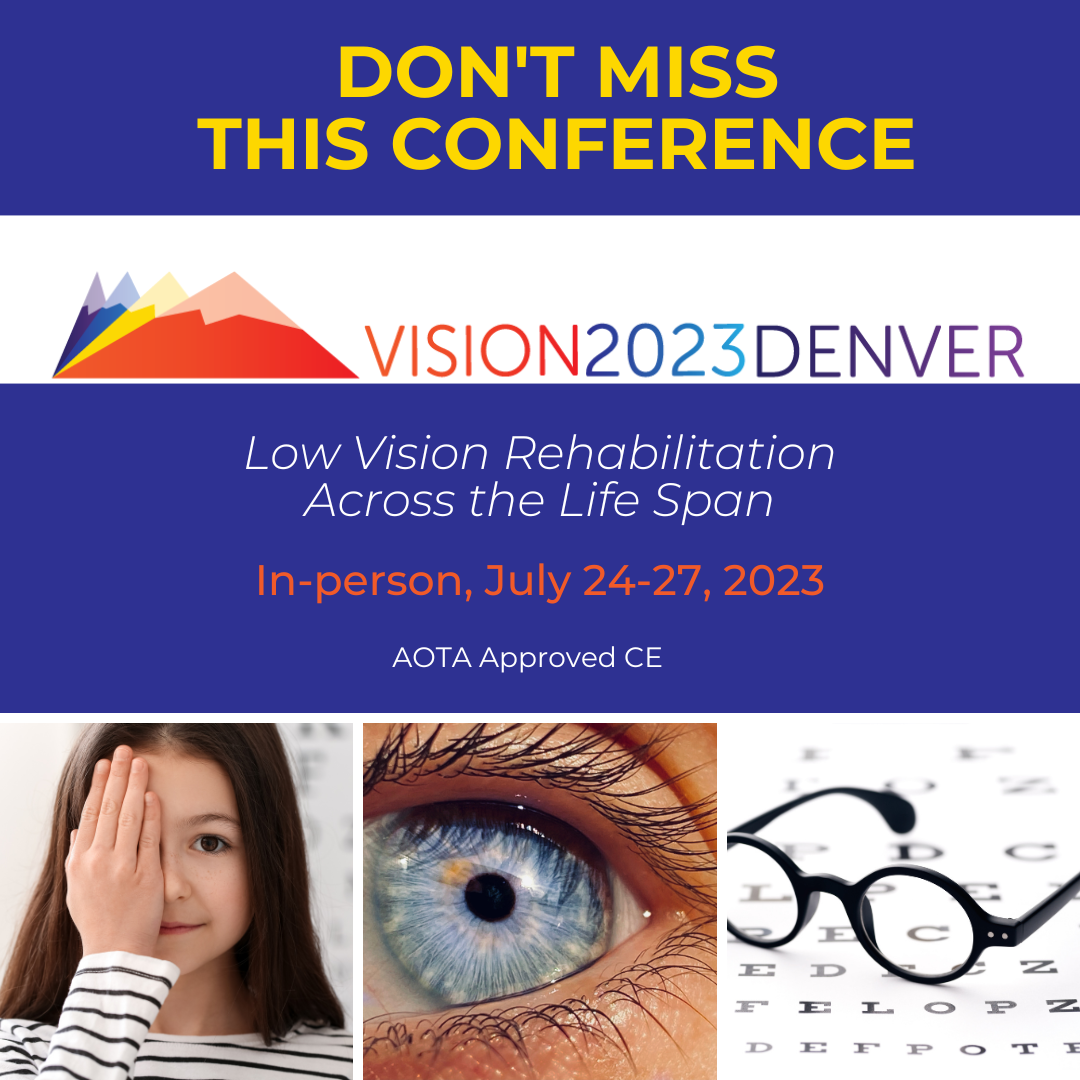 Aspire OT is a different kind of CEU company, owned by an OT & OTA.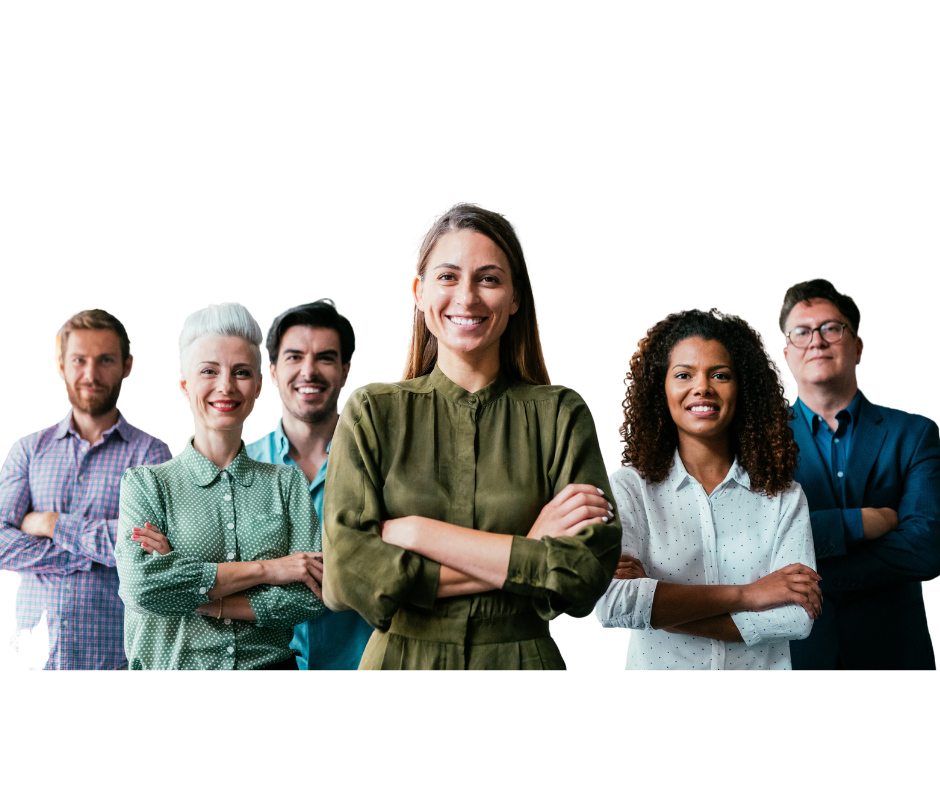 Created by OT practitioners JUST for OT practitioners, our occupational therapy continuing education CEU courses allow you to advance your skills and help your clients.
Choosing Aspire OT for your CEU needs means you are supporting other OT and OTA instructors as well as our partner occupational therapy state associations.

Aspire OT was created to provide exceptional evidence-based CEs at reasonable prices designed to meet the needs of occupational therapists and occupational therapy assistants in everyday practice.
All Access Subscription
Earn up to 19 CE hours, 24 PDUs
Self-paced and monthly webinars
AOTA Approved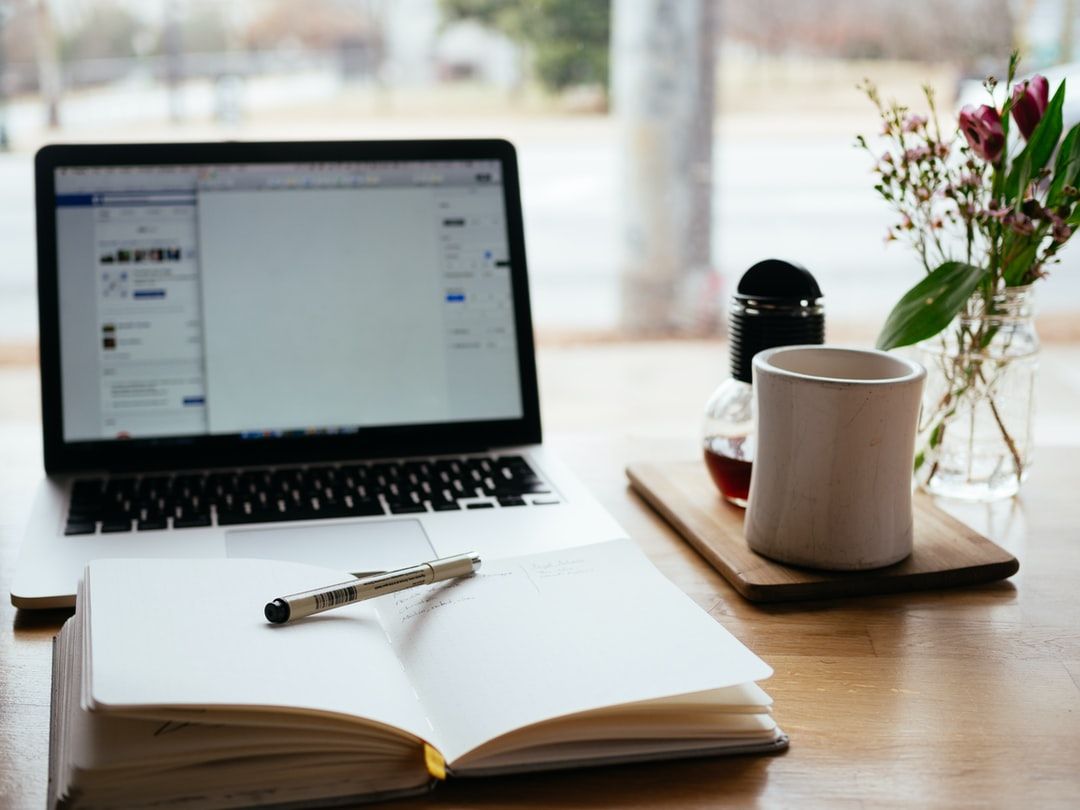 Related Occupational Therapy Courses
\Learnworlds\Codeneurons\Pages\ZoneRenderers\CourseCards
Want more?
Our CEU courses will provide you with practical strategies you can take straight to your OT practice.
Don't Miss A Thing!
Follow us on social media to stay up to date on all of our latest postings.
Join our newsletter
Get weekly updates on new blog posts, webinars, on-demand courses and more right in your mailbox.
Need a mentor?
Niccole and Kim would love to support you in your OT journey!
Just for OT Coaching is here to help you! Let Kim and Niccole share their experiences in clinical practice and professional leadership to help you achieve better outcomes.