Human Trafficking: The Emerging Role of Occupational Therapy P
ctitioners
Registered already, but still seeing the enroll prompt? Click here to sign in.
Human Trafficking: The Emerging Role of Occupational Therapy Practitioners
Tuesday, October 24, 2023
7 pm (CDT) | 8 pm (EDT)
$30 | 1.5 Contact Hour, 0.15 CEUs, 1.75 PDUs
Educational level: Introductory
Category 1: Occupational Therapy Service Delivery
If you need assistance or accommodations, please contact us at
Info@AspireOT.
u
s
WARNING: The information provided in this course can be upsetting. This course also contains images that may be disturbing.

The International Labour Organization estimates that there are approximately 49.6 million victims of human trafficking at any given time worldwide. Human traffickers prey on people of all ages, backgrounds, and nationalities and exploit them for their own benefit and profit. OT practitioners have an opportunity to increase awareness and combat human trafficking.

This course presents the most current information on human trafficking based on the United Nations 3P Protocol, United States law, and occupational therapy approaches.
Foundational information includes human trafficking statistics, types of trafficking, biopsychosocial deficits found in trafficked persons, research sources, and current occupational therapy and multi-disciplinary intervention approaches. These components provide the base to define potential occupational therapy programing in this emerging field.

Target Audience: Occupational therapists, occupational therapy assistants, occupational therapy students
This occupational therapy continuing education course uses the following instructional methods: visual aides (ie slides), discussion board, guided note taking, and learning, and practice opportunities.
Content disclosure: This course does not exclusively focus on any specific product or service.

Presented by:
Toni Thompson, DrOT, OTR/L
Define 2 components of occupational therapy actions in anti-trafficking efforts.
Explain the scope of trafficking based on the 3 points of the United Nations 3P Protocol.
Discuss 5 ways to fight trafficking in small, every-day actions.


Aspire OT is an AOTA Approved Provider of professional development.
Course approval ID# 07437
This Distance Learning-Interactive course is offered at 0.15 CEUs (Introductory level, OT Service Delivery)
The assignment of AOTA CEUs does not imply endorsement of specific course content, products, or clinical procedures by AOTA.
This course has been submitted and awaiting approval from the Florida Board of Occupational Therapy.
What OTs and OTAs are saying about these courses
"Thanks for another fantastic class!!! I wish I physically worked with both of you! You have reignited my passion for OT services!!!"
OTA Course Participant for OT's Role in Treating Chronic Pain
" I have been very pleased with the courses that Aspire has been coming out with"
OTA Course Participant for School-based Goals for OT Practitioners
"It was fascinating! I loved it! Very understandable and relatable. I feel like I can apply it in areas to most of my caseload even if the focus of care is not mental health related."
OT Course Participant for OT & Mental Health: Applying the Practice Framework From the Lived Experience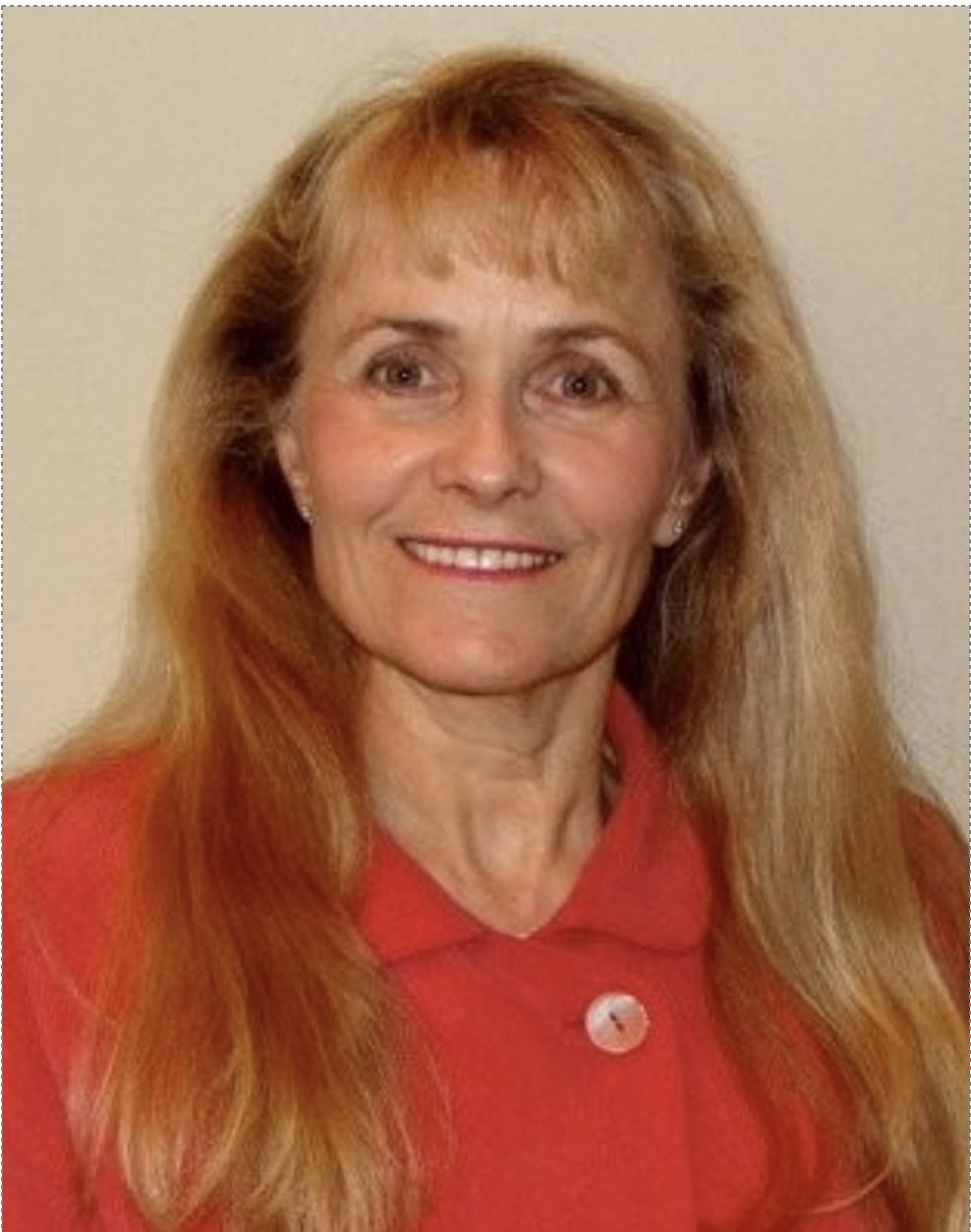 Toni Thompson, DrOT, OTR/L


Toni Thompson graduated from the University of Illinois in 1975, and completed her DrOT at Nova Southeastern University in 2017. Her work experience includes the Peace Corps/Ecuador; the National Cerebral Palsy Association in Caracas, Venezuela; adult mental health in FL and IL; and some SNF. While at Shriners Hospitals for Children-Tampa for 22 years, she developed various programs, became certified in NDT-Pediatrics and SIPT. She has presented at multiple state, national, and international OT, prosthetic-orthotic, World Federation of Occupational Therapist, and human trafficking conferences. Keynote addresses include the India Golden Jubilee in Kerala India and the Pan Asian Student Congress in Malaysia. She authored three chapters in cultural competence works, over 40 professional articles in OT and orthotics-prosthetics magazines. Besides presenting a pediatric splinting continued education workshop for 10 years, she fabricated over 10,000 pediatric splints. She developed the first CEU about human trafficking directed to OT practitioners. Currently, she mentors doctoral students on trafficking and cultural humility capstones, and serves as an instructor for TherapyEd exam preparation services.

DISCLOSURES

Financial: Toni is compensated as an Aspire OT instructor.
Non Financial: Toni does not have any non-financial disclosures.
Purchase a subscription for only $49 more to have this course and 23.5 hours of additional CEs!
0 - 5 minutes

6-10 minutes

11-20 minutes

21-40 minutes

41-55 minutes

55-60 minutes




Introduction and Objectives

What is trafficking?
Biopsychosocial deficits / therapeutic approaches
Laws and 3P protocol of the United Nations

Potential OT actions

Wrap up and questions
In order to receive the certificate of completion, participants must meet ALL of the following criteria:
Payment of the course in full

Attend webinar in its entirety

Complete Attestation of Attendance
View course videos in entirety

Pass the course exam with a score of 70% or greater

Complete the Post Course Evaluation
Please note that no credit or certificate will be issued unless all criteria is met. Partial credit will not be issued.
Live Courses and Webinars
Learner cancellations:
In the event that the learner requests to cancel or is unable to attend a course, a refund for the total paid for the course will be granted if Aspire OT is notified via email at
[email protected]
within 10 business days prior to date of the scheduled course, minus a non-refundable registration fee of 25% of registration price. If the learner provides notification of cancellation less then 10 business days prior to the scheduled course, the learner will be offered the opportunity to attend the same webinar on an alternate date or enrollment in the recorded on-demand version of that webinar, instead of a refund.
No refunds will be issued after a course has been attended for more than 30 minutes. Partial credit will not be issued.


Provider cancellations:
In the event of inclement weather or other event resulting in the inability for a live course to be provided within the scheduled time, learners will be offered an alternate date or a full refund for registration paid.
On-Demand web Courses
Web courses will remain available to learners for 1 year. No refunds will be available for web courses that have been attended or viewed for greater than 30 minutes. In the event of a refund, the learner will be unenrolled in the course immediately upon issuance of a refund. No refunds will be issued for any course in which a certificate has been issued.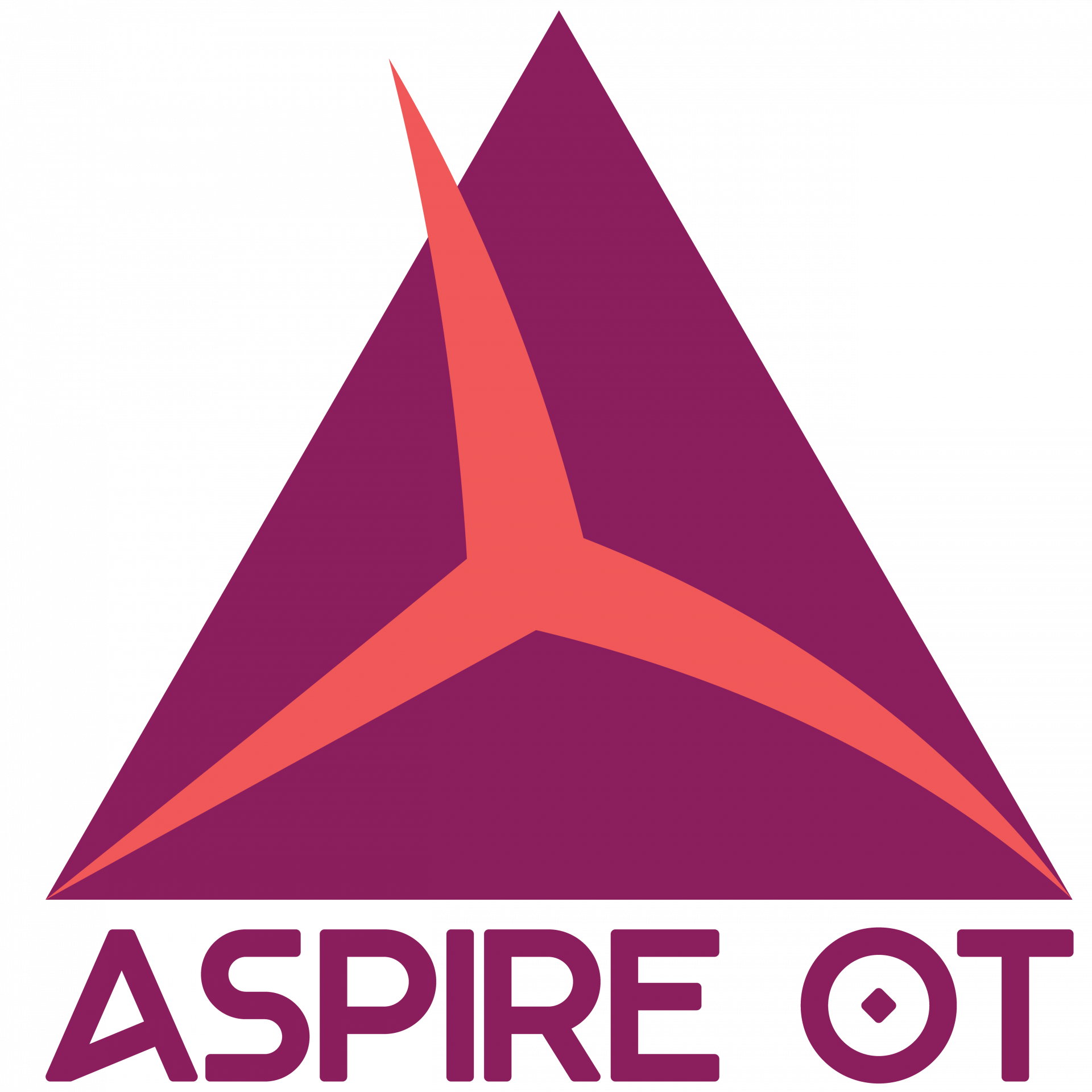 This course is being offered by Aspire OT.